Why a good web design can change your small business in 2022.
There are many ways to build your website with all the new technologies coming out all the time, it can be tough to decide how to build your site and what technologies to use. It's hard to know if you should build your website yourself or if you should hire a professional?

It's also hard to know if your company website is even up to par with other websites in your niche. Do you really want to spend weeks building a website just for your competition to come out with something super interesting, with custom designs, graphics and colors while you're stuck with a website that just isn't using the best design practices or isn't using High quality photos or maybe the links don't work etc etc. So let's talk about how a good web design can change your small business in 2021.
Custom web design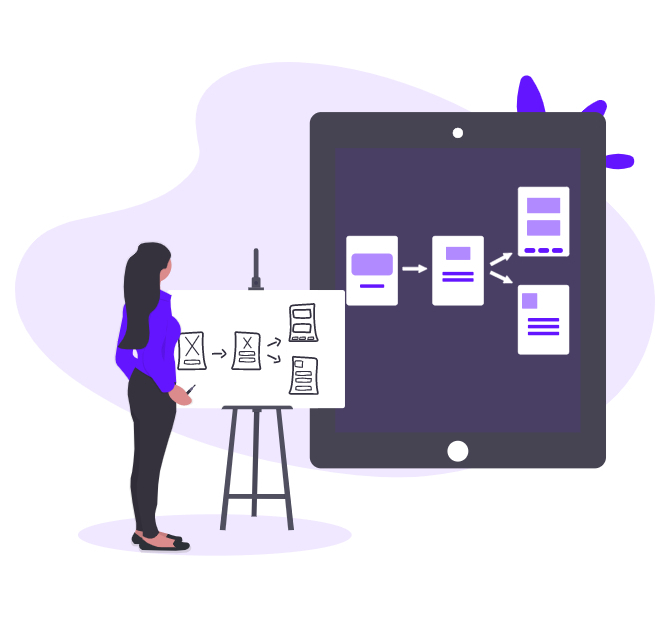 A custom web design can set your small business in 2021 apart from a sea of template designs and mediocre websites that all look the same. A custom web design will tell your customers that YOU and YOUR COMPANY are professionals, and that you are creative and able to think outside the box and most importantly that you can offer something different than the 20 other companies in the same niche. Your customers are going to be shopping around for 1 of 3 things.
Price
best quality
personal connection
You may not always be able to offer the best price but with custom design you can definitely offer something different or catch the eye of new clients and catching your customers interest is half the battle.
Standing out
Historically Standing out has been huge in getting attention for different groups. Entertainers like Marylin Manson, Red Hot Chili peppers and slim shady are some examples of musicians who benefited from Standing out. Subway standed out with their Jared character.

Chucky cheese stood out with their huge rat mascot. Many small business in 2021 right now are Standing out solely because of their web design. Marketing is all about Standing out and getting seen and getting exposure.

Having a website that is Different than all the other websites is something that your company can use to help you stand out. A unique, custom website with custom graphics, that's been coded to use different animations and all kinds of different fonts, and icons and svgs and colors etc is something that will make your customers say "Hey, These guys really care about their website. I bet they put the same amount of attention and thought into their products and services. " Which is exactly what you want!