Best WordPress Web Hosting for 2023
Choosing the best web host for your WordPress website can be hard, but it is vital to your companies success. Your choice will have a large impact on revenue and customer satisfaction.
Your WordPress web hosting choice will ensure that those impacts are positive rather than negative. Let's talk about who this article is for. This article is for more honed toward business owners and beginners, who need a website design and web hosting.
If you're just getting started with looking for the best website hosting, reading some lists of website hosting provider suggestions can feel overwhelming. People are listing off features like PHP versions and HTTP/2, while you're probably just looking for a simple, beginner-friendly way to make a website.
These days, having a business website is essential, and there are a variety of tools and platforms for WordPress  that can help you build your online presence. Although certain website builders and e-commerce platforms include hosting as part of their product, in some cases — often if you bought your web address or a domain as a standalone product — you'll need to acquire your WordPress web hosting elsewhere.
BEST WEB HOSTING PRICE
Well, WordPress website hosting prices for small businesses can vary from as little as $0 a month to as high as $250 a month or sometimes higher. (We charge $100/yr) If you are looking for something on the cheaper side you can start with Bluehost or NameCheap.
If you are a developer, you can get as low as 0/m for your website with GitHub or 000host. However, these are not ideal for business owners who want serious website hosting These are more for small project designs and testing.
You will find answers to questions such as "what is the best web host to use", and "best web host for your WordPress website ", as well as "can I web host for free", as mentioned above. Again, in most cases, you will not want to web host for free for security reasons and scalability reasons,
Free web hosting is more for IT people and developers who can code in most cases. This can be a great option for finding the best  affordable web host for your WordPress website. However,  you still just want to choose the best web hosting site for your business. This means you don't want to sacrafice performance. If you are expecting any kind of real traffic, which you should be if you want customers from organic SEO, then you will want to look over the list below to find the best web host for your WordPress website 
Best WordPress Web Host for Small business
CloudWays  WordPress web hosting is one of the more lucrative website hosting platforms. CloudWays offers the most security, fastest load time and, the most uptime for your small business or WordPress Website. This website hosting is a little different than the other web hosts listed.
CloudWays website hosting is the best web host for your WordPress website , especially if you want something fit to scale with hyper-fast speeds.
They offer everything the other hosting providers offer plus more. They have built-in cdn's which you won't find on other providers.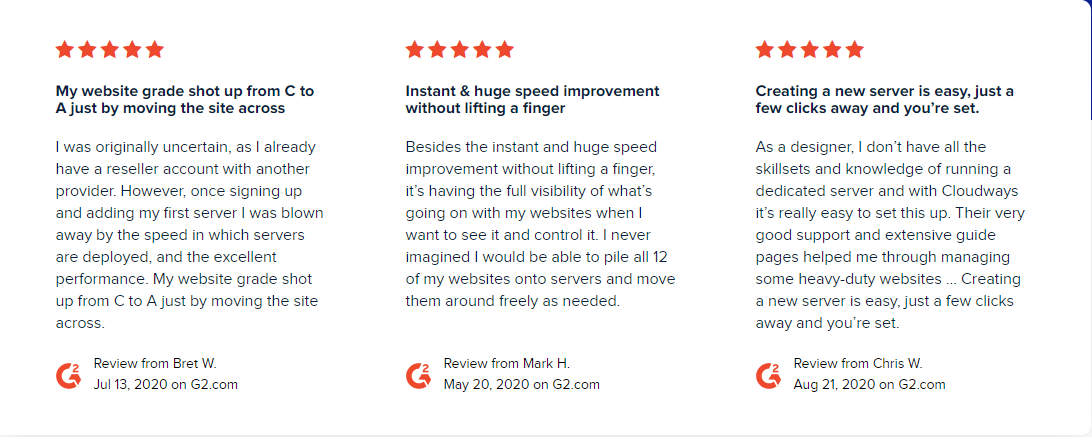 This web hosting service offers SSD, automatic backups, self-healing, and of course a CDN for fast-loading websites. This is optimal for best web hosting for your WordPress website. Cloudways is serious about their websites scaling in the search engines.
Cloudways is a managed cloud hosting platform that emphasizes simplicity, choice, and freedom," he writes. "The Platform is built to facilitate businesses in deploying and scaling their online assets without worrying about the underlying hosting solution." One of the things that will attract small businesses is the options. An interview with the CEO of Cloudways web hosting stated the following:
"There's a choice of five industry-leading IaaS providers and it's easy to deploy almost all PHP-powered applications. Cloudways provides choices so that the Platform remains a great fit for a very broad set of businesses."
One of the big advantages here is the flexibility Cloudways offers e-commerce SMBs in how their websites are hosted. There's a lot to choose from. You can find what's right for your unique enterprise. Cloudways makes both server management and application hosting simple with 50 features.
"These features cover all the important aspects of server optimization and security."
For example, small businesses can migrate their SSL certificate or get one installed through the Platform. They can start a free trial by clicking a tab.
Shared Hosting is one of the best web host models that small businesses favor because it is cheap. Here's why cloud hosting is better. Scalability Scaling the server to meet demand. In the cloud, scaling resources is about adding virtual servers. There are no physical aspects so you can deal with traffic spikes quickly. Whilst Cloudways Web Hosting is obviously for the more tech-savvy business owners or at least the business owners who can employ the right tech-savvy people, Cloudways Web Hosting is a no-brainer. For less tech-savvy business owners with less access to programmers and DevOps, we suggest blue host. Which is our number 2 pick on this list.
When looking for managed WordPress hosting, you'll no doubt come across many companies that offer similar services. While the vast majority of web hosts offer managed WordPress hosting on a shared, VPS, or dedicated server environment, one company has truly stepped out of the norm and provided a uniquely managed hosting solution. So, if you want the best web hosting,
Then, you want Cloudways.
Cloud hosting means your site is stored on multiple servers, compared to traditional hosting where your site is stored on one server (with a backup) Because your site is on multiple servers, it can be migrated easily in the case of any incidents Cloud hosting improves uptime because one of the other servers in the network can take over if anything goes wrong It's usually faster than traditional hosting, the server can detect your customers' location and transmit content from the server nearest to your customer. This truly is the best web host for WordPress.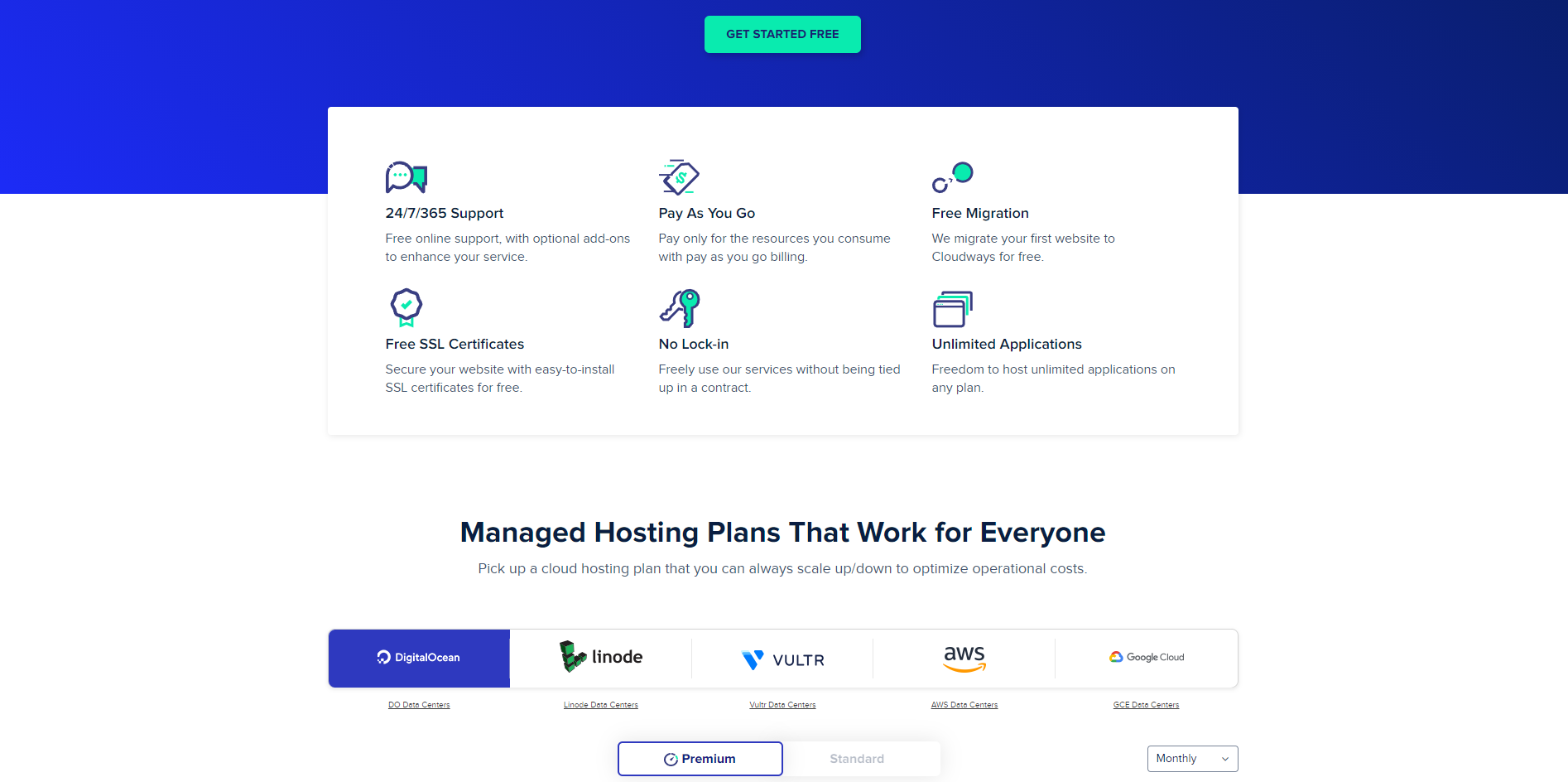 Best WordPress Web Host For Startups
Bluehost web hosting offers shared, VPS, dedicated, reseller, WordPress, and WooCommerce hosting. Bluehost's disk space, though, is slightly more limited than with some of its competitors. What's more, servers can slow down if your website experiences a surge in traffic – for example, if you were running a paid social media campaign. Hosting with Bluehost is as easy as creating an account with them and choosing one of their plans starting at 3/m. If you want something cheap, they are the company for you. However, with this price.
At 99.98%, Bluehost's uptime is on par with HostGator's, and it's a very impressive figure it amounts to less than two hours of downtime over an entire year. Because 100% uptime is impossible to guarantee, Bluehost's figure becomes even more impressive.
Bluehost's support is excellent. When we tested it out ourselves, Bluehost's support exceeded our expectations by a whopping 9% – surpassing the other three hosts we tested. HostGator only exceeded our expectations by 3%, while InMotion and A2 Hosting didn't live up to our expectations at all!
We were most impressed by Bluehost's knowledge center, but its live chat was also stellar. Both phone and live chat support are available 24/7.
Bluehost was the only host we tested that exceeded expectations in all areas of its help and support!
you have to set up many things yourself, so this is more for the somewhat computer-savvy business person on a budget. However, they do have on-press WordPress install, however, you will still want to consult a website developer/designer in san Antonio in most cases, as you should with any other host.
Bluehost is a popular web host that makes a great option for beginners thanks to its affordable pricing and beginner-friendly onboarding process. This is truly one of the best web hosts for WordPress.
Once you sign up for Bluehost, the Bluehost website wizard will guide you through setting up your website in just a few minutes. Bluehost also has built their custom hosting dashboard on top of the "standard" cPanel dashboard that makes it a lot easier to manage your important WordPress website configurations on your web hosting account, like creating your custom email address.
Best Overall WordPress Web Hosting

The WordPress engine platform is ideal for many bloggers or small businesses who want to one of the best web hosting for their Small-medium business website.
With an impressive amount of customers, cloud space, and SSD speed, you will not be disappointed with this massively popular hosting platform for customers solely interested in hosting their WordPress website.
They have several WordPress web hosting plans starting at only $25.00 a month to 241/month for users with larger sites, traffic, and amount of sites.
Best Priced Web Host
If you're a newcomer to managing your WordPress website, the best hosting for your small business might be the one that provides you with round-the-clock technical support and is willing to go the extra mile to make sure your site is up and running just the way you want it. For our customers, we highly recommend Name Cheap"s WordPress Web hosting platform for several reasons.
For number one, this is the web hosting platform that we have trusted for so many of our domains for many years. Not only do we buy so many domains from them, we also host many websites here. Namecheap's customer support is great.
Their prices are super inexpensive and, most of all, they offer lots of backend support that you don't get anywhere else.
Name Cheap is the WordPress Web host full package. 
If you want an all-around good web host for your website, then this is exactly who we recommend, if you don't end up using us as your web host. Even if you don't get our service, at least check our name cheap, as again, we highly recommend this service for most customers.
Most Affordable
Site Ground website hosting(best on a budget) is by far one of the superior web hosting platforms for WordPress website hosting. If you take a look at their product, it is superior to so many other web hosting platforms you can find on any website hosting site.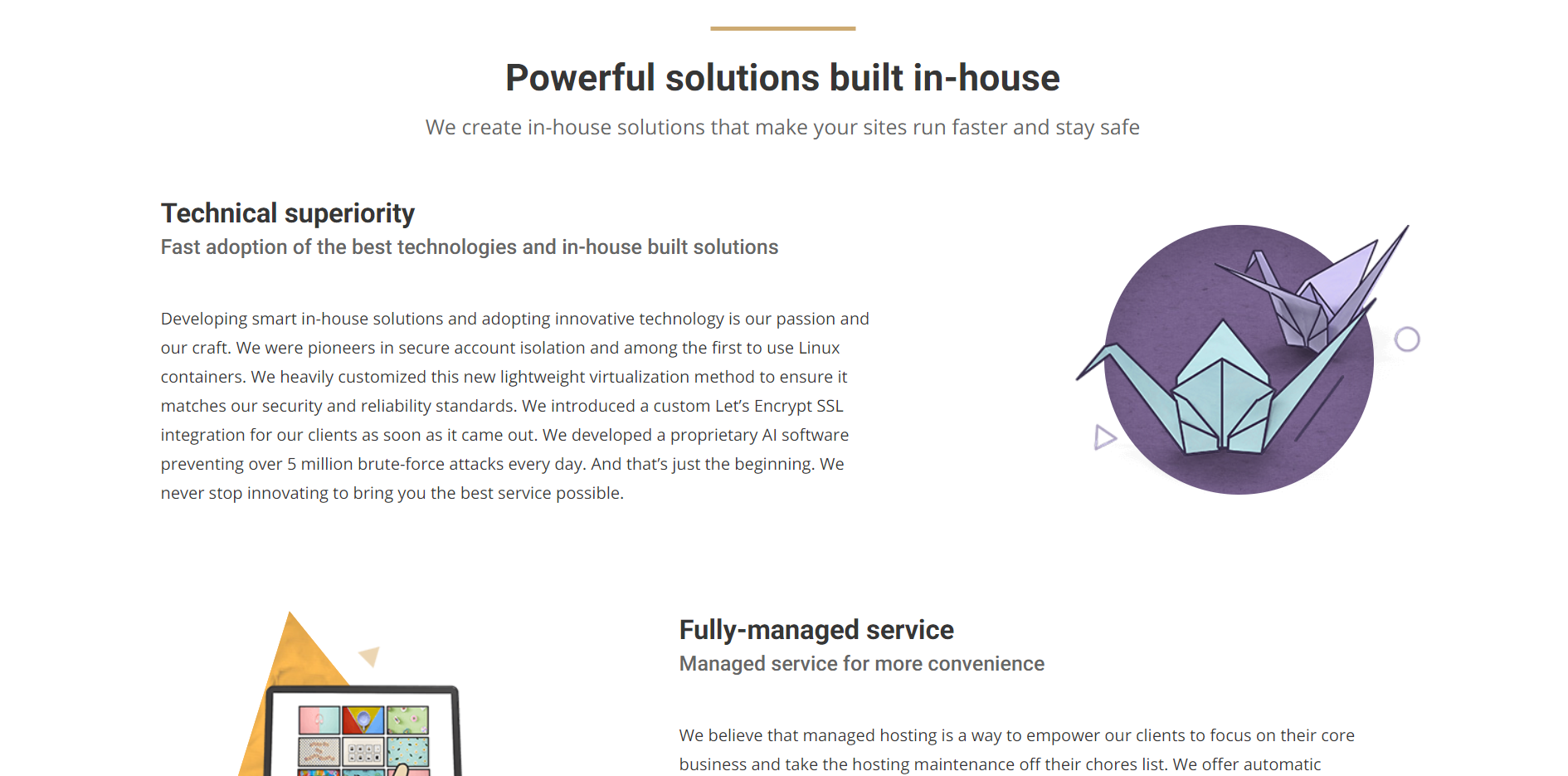 At only 4.99 a month, siteground offers you so much!
At only 4.99 a month, SiteGround offers you so much! With just one website hosted on SiteGround, you will get unmetered traffic, free SSL, free CDN, daily backup, managed WordPress, out-of-the-box-caching, unlimited DataBases,
100% renewable energy match, 30 days money back guaranteed
and of course, you can add collaborators such as a web development company like San Antonio's web design so that you don't have to give away your main login. This is a great deal for any business with a website. 
Best Features For WordPress
Website setup wizard – after you sign up for their WordPress website hosting, SiteGround offers a simple wizard to help you launch your WordPress website.
User-friendly custom dashboard – SiteGround built its user-friendly hosting dashboard that makes it easy to manage your website(s) and access key tools.
Free email hosting – SiteGround makes it easy to create your own branded email address.
Automatic WordPress updates – if you're using WordPress, SiteGround automatically updates the software for you.
Automatic backups – SiteGround automatically backs up your data on all plans to keep for peace of mind.
Excellent 24/7 support – SiteGround offers 24/7 support via phone, live chat, online tickets, and has top-rated support according to the 800+ users who participated in our WordPress hosting survey.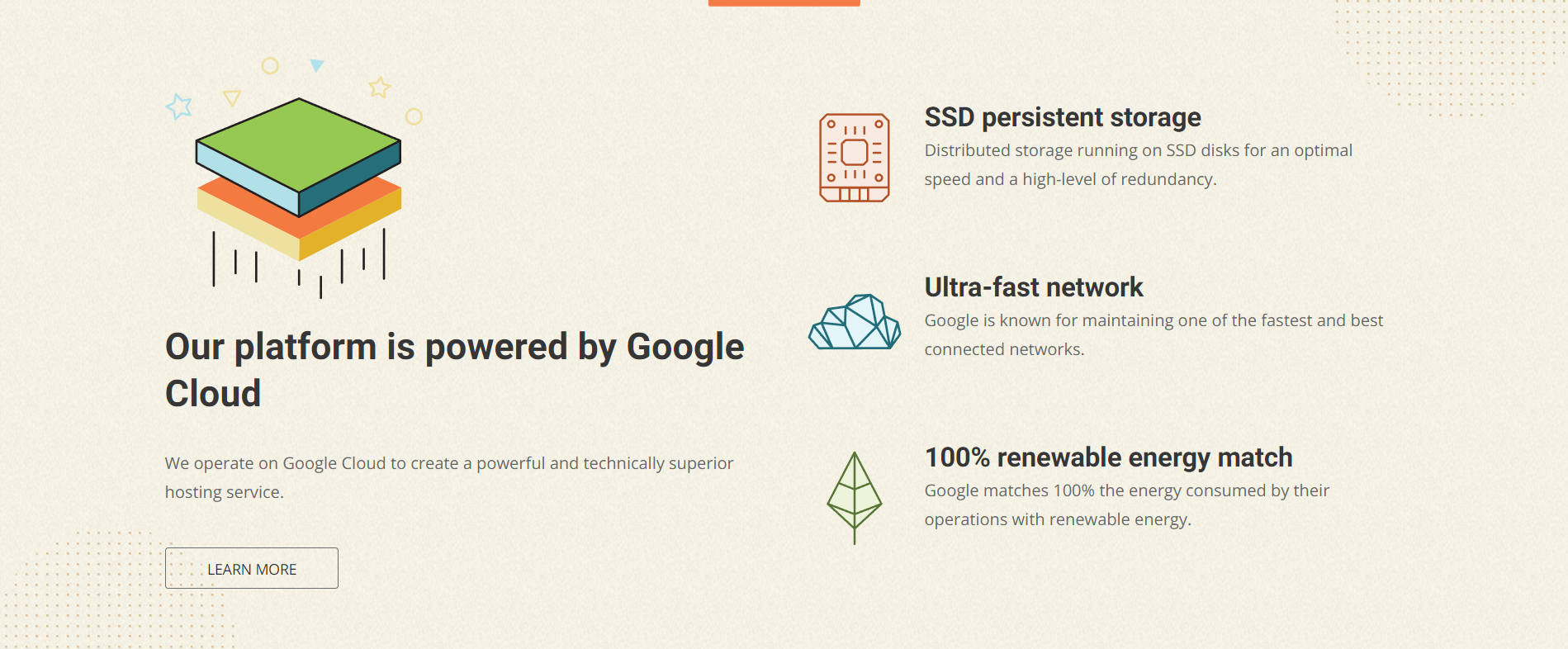 What SiteGround lacks in affordability, it makes up for in help and support. SiteGround representatives are always available through its 24/7 phone and live chat support, as well as submittable tickets and a searchable knowledge base.
Its knowledge base is full of articles written by the company, too – and while we love community forums as much as the next person, it's also nice to have our questions answered at the source!
Best for Beginners
Cloudways WordPress web hosting may be easy to come by these days, but few providers offer the same level of flexibility and customization that Cloudways provides for their clients. This host gives you the option to choose between five different cloud platforms, including Amazon Web Services and Google Cloud Platform, which are considered among the most popular options around.
Better still, Cloudways doesn't require users to sign up for a long-term contract either.
You can set up a pay-as-you-go account or even go with a free trial — all without putting a credit card on file. With all the support Cloudways provides on their web hosting site, they are our number one pick.
We feel confident in suggesting Cloudways as a reputable WordPress website host for all of our customers new and old. Cloudways offers the best WordPress web hosting for small businesses and beginners. You won't get anything better for the price. Let's talk about why that is.
"CLOUDWAYS WEBSITE HOSTING IS THE SIMPLER, SMARTER WAY TO SPIN UP A BLAZING-FAST, WORLD-CLASS CLOUD SERVER"
Cloudways WordPress Web Hosting provides one-click server set up, one-click backups, and one-click SSL integration. All these services are offered for one reason. To save you time!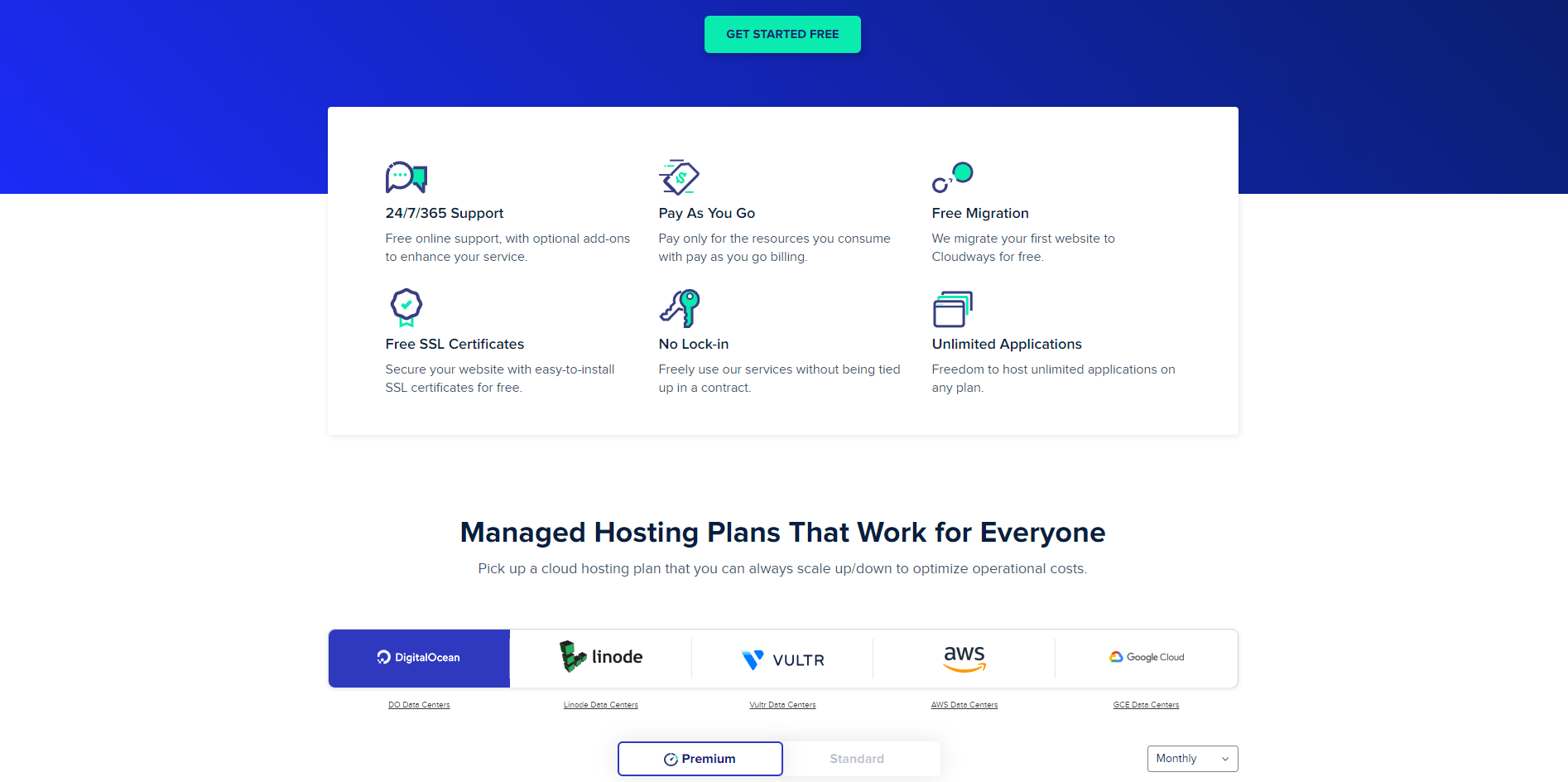 Cloudways Web Hosting is truly beginner-friendly. With Cloudways Web Hosting service you can get your website off the ground faster than any other hosting provider. You don't have to mess with setting up backup software, integrating .htaccess file codes, or hassle with setting up your server or CDN. Your login and everything are just there. Which is exactly what any small business needs in a website host. You want the best web design hosting possible and Cloudways will ensure your security, speed, and ease of use!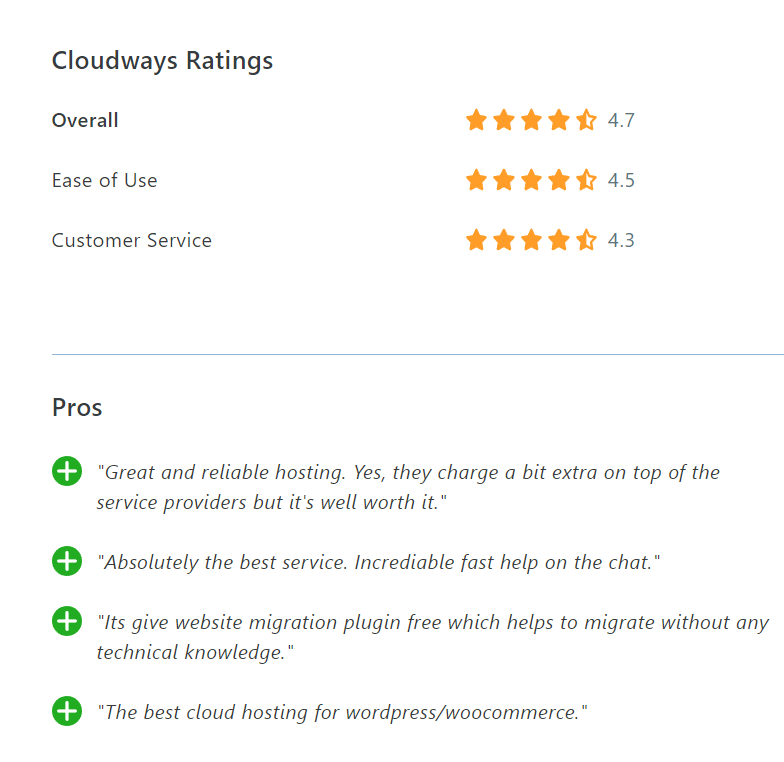 This truly revolutionary service is a must-have for any business who cares about getting to market faster, website security, and ease of use. At only 12 dollars a month, you simply can't beat the service level that Cloudways Web Hosting provides.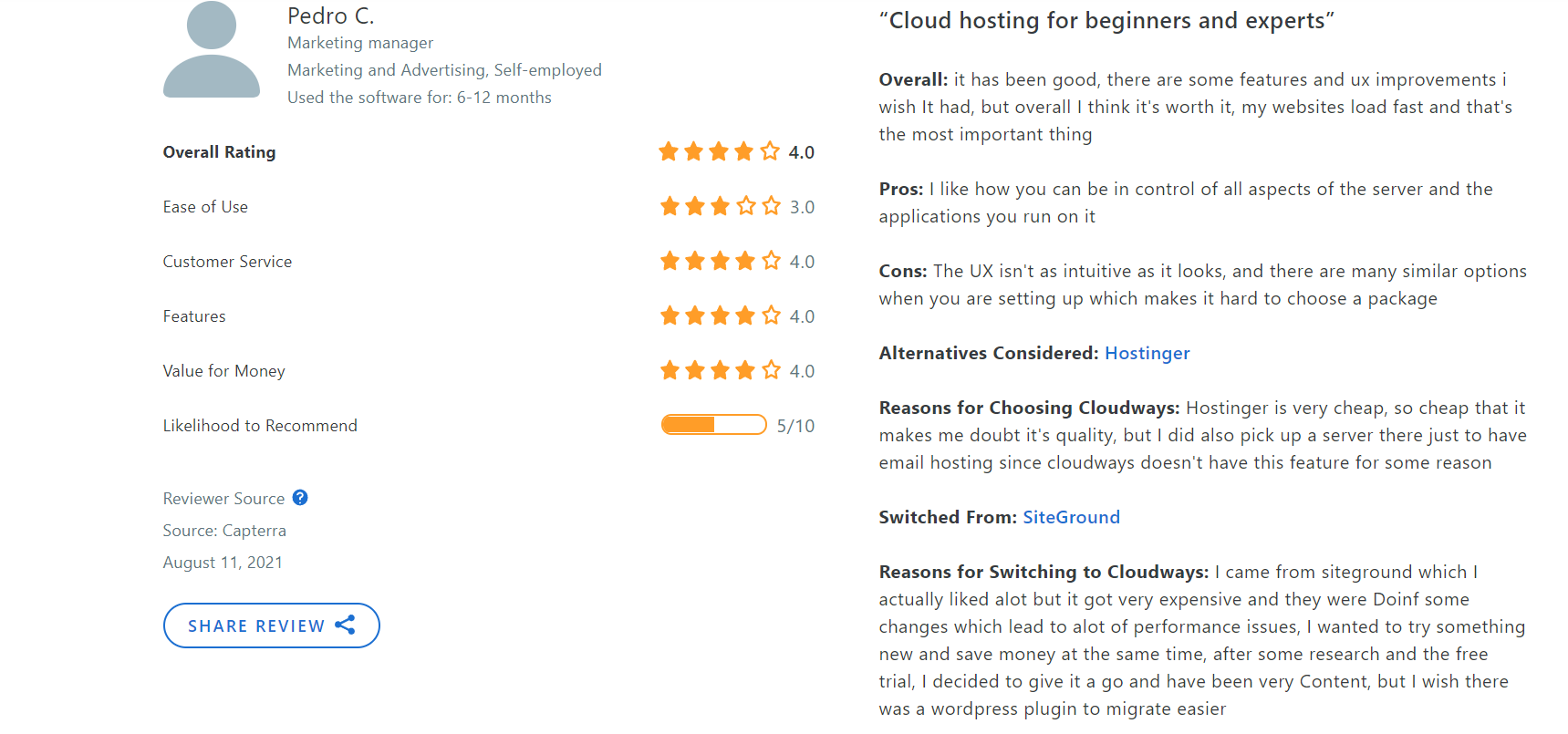 No other company offers so much for so little. Cloudways WordPress Web Hosting is truly the Best web design hosting for beginners and small businesses! Check out Cloudways Web Hosting now!

Best Web Hosting Reviews:
see below why Cloudways has the best reviews for WordPress:
RECAP
Cloudways is one of the few companies that offer a great balance between affordability and great functionality when it comes to cloud-based managed WordPress hosting. Which makes it a great choice for hosting your small business WordPress website.
Cloudways delivers a fully managed host and promises no more slow-loading WordPress sites and no more WordPress hosting headaches. Their platform-as-a-service cloud servers come with a fantastic feature set, and you can scale hosting resources as your website grows. Their infrastructure is optimized for speed, performance, and security. If you're still on the fence about using Cloudways as your managed WordPress host, then
click here to sign up for the 3-day free trial that Cloudways offers to test their platform.
Cloudways cheapest managed WordPress hosting plan is about 10.00 per month. If you're not doing much with your website, but want to expand its capabilities in the future, you'll want to factor that into your decision-making process.
A good web hosting company will have different support tiers that provide you with the right amount of support and storage space to grow with your website. Next, you'll want to think about the long-term vision for your company.
If you know what you need from your site, what your budget allows, and what kind of platform can help you make the most of your site, you're on your way toward picking the right host for your needs. To this point, you'll want to keep a keen eye on pricing, support, and add-on solutions. We know this was a lot to read, but hopefully, you can leave knowing much more than when you started. This concludes our article about the best WordPress website hosting. If you found this article helpful, please share it on social media so others can see it also.
We hope we were able to provide some real value here and we hope you will consider our suggestions when you are choosing your WordPress web host for your blog or small business.
Interested in WordPress Web Design services?